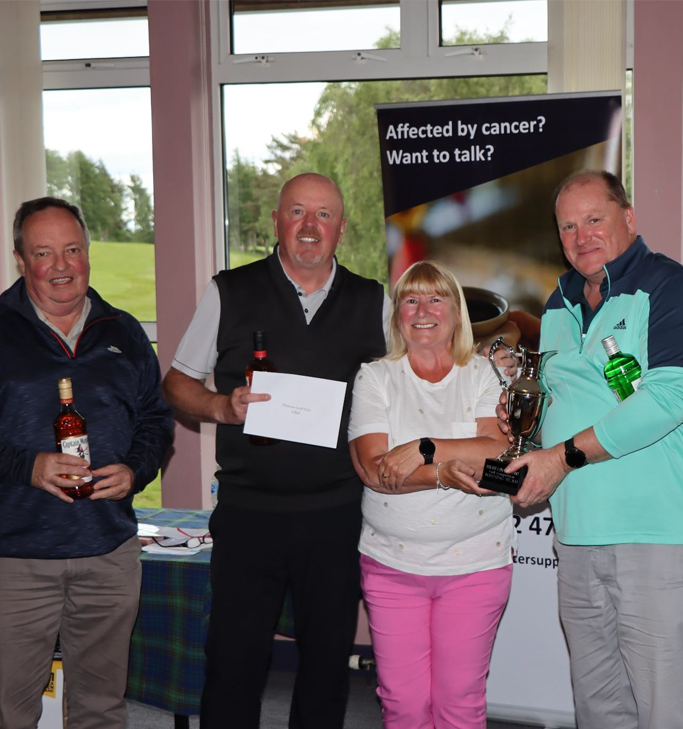 Our Annual Golf Event is an unforgettable day! Swing into action and join us for our top fundraiser! Open to teams of four.
This competitive and fun event is played in a fantastic spirit. It's always a highlight of the year, and a great opportunity to support our cause while enjoying a fantastic day out on the course. We are also always on the lookout for auction, raffle prizes or volunteers to help us on the day! 
If you would like to get involved in 2024 then get in touch.
Here are some highlights from our 2023 Golf Day in June: